Dish Ninja
Dishing out some music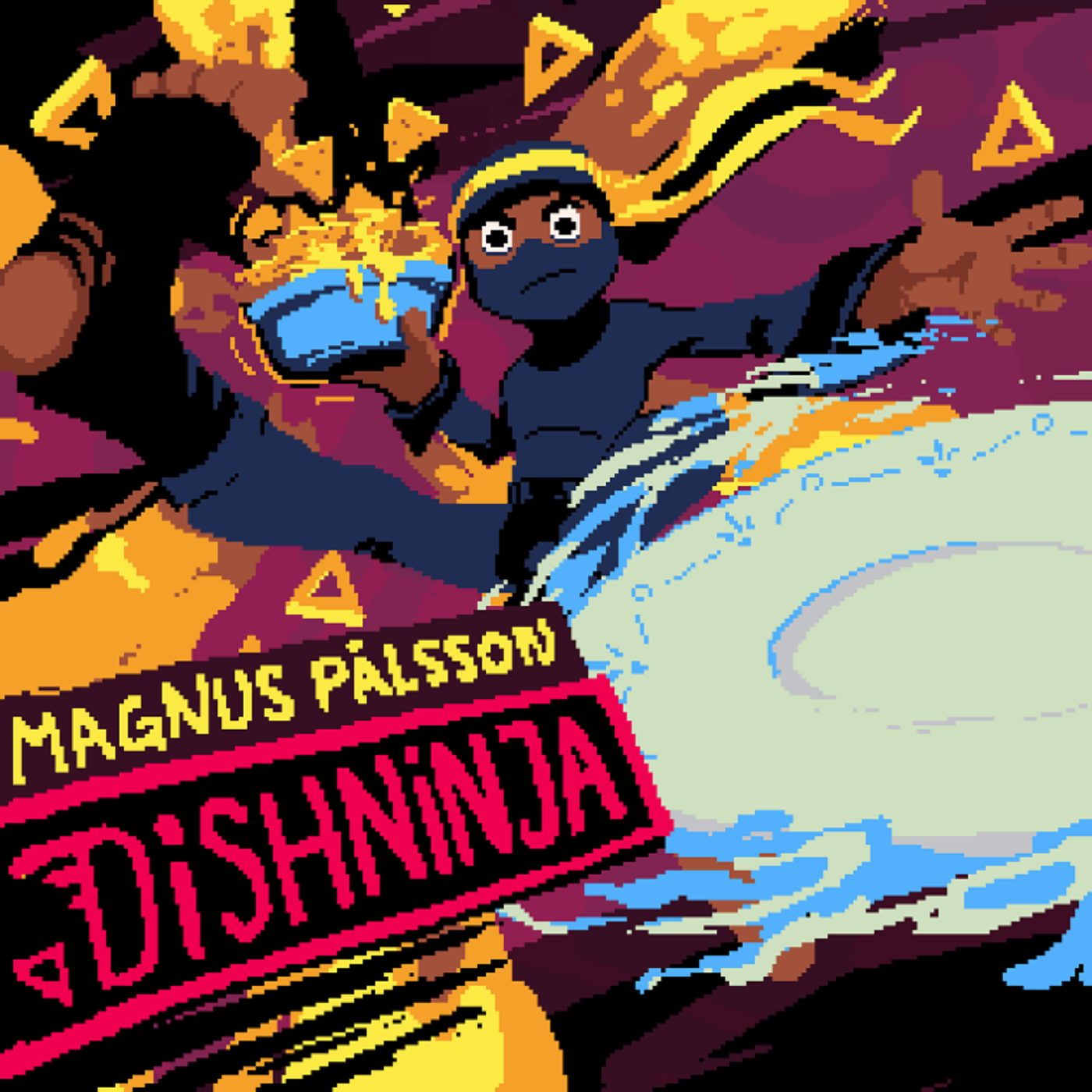 Nicknamed "Nacho Libre", the nacho-eating ninja who liberates.

---
Dish Ninja is a non-existant indie platformer game that me and Bret (twitter @BretHudson) _didn't_ make about a culinarily ninja with a penchant for using kitchen items as weapons.
Purchase gives access to 2 Bonus tracks that has me growl out a story and sing with mediocre skills. Also included the cover art and some early versions of it.
Note: Some songs end abruptly since they are supposed to loop.
Enjoy!
---
Instant Digital Download:
Choose your price...
IMPORTANT: Keep the Paypal page open! You have to click the button with "return to merchant, "return to vendor" or "return to Souleye@gmail.com" from the Paypal page to actually get your download!
It will then download - keep an eye out. Paypal may look like it's spinning forever, but you can close it after the download.
---
When you purchase anything from the link ABOVE this PLAYER (not the button just above here to the left), there is no middle man like with Bandcamp, Amazon, Spotify, Itunes and the like who take a cut of your money before it reaches the artist - except Paypal. This means that you DIRECTLY support me in my quest to make the world a little more fun for your ears -- and money is the best way to help me make more music for you! :-)
Special thanks to the following:
Hannes Rahm
(art)
Bret Hudson
(game collaborator)
And to all my fans!
- Magnus, May 2023
---
Feel free to
drop me a mail
from the buyer email address if anything goes wrong, or you have questions. I handle ALL emails personally.