PPPPPPowerup!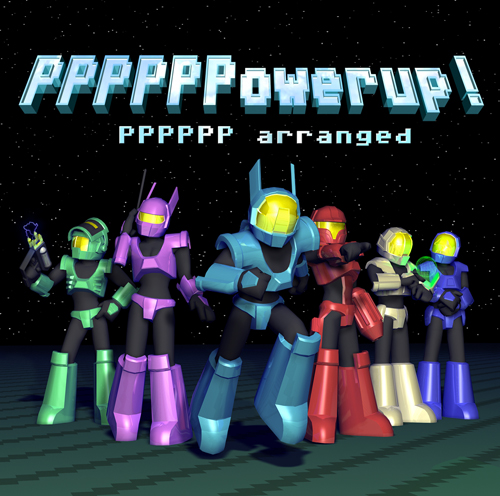 Get PPPPPPowerup! from the right-hand sidebar!
After purchase, click this button to start the download:

SoulEye comments: PPPPPPowerup has somewhere around 23 tracks and over one and a half hour of music in FLAC or 320kbps mp3s. Check out everything below:



Below, I present to you the remixers (in no particular order) and talk a bit about their tunes in PPPPPPowerup!. I'm incredibly grateful for all the love and support given to me during this project, and the remixers here are true heroes in my eyes. This strength of this compilation is that it covers a wide range of musical styles. There's something for everybody! I can't believe how cool and loving a place the internet suddenly became when I started this endeavour. We share our passions and love, and exchange creativity brotherly back and forth across all borders. Be sure to check out my done or coming remixes of some of the other artists' work too, wherever they emerge!

With endless love; thank you all!

- SoulEye
---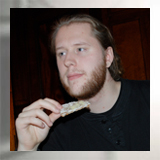 Mattias Haggstrom Gerdt
"Mattias Haggstrom Gerdt, also known as 'anosou', is a Swedish composer, arranger, multi-instrumentalist and game enthusiast. With influences ranging from 60s minimalism via progressive rock to all kinds of electronic music, he creates music in a wide variety of genres for a multitude of purposes. Mattias has already started to make his mark on game music with numerous soundtracks composed (including Kaleidoscope, Cobalt and Blind EDGE), a heavy involvement in the game music arrangement scene and a strong tie to the independent game developer community. His work on Cobalt was nominated for the 2011 IGF "Excellence in Audio" award.
He appeared on the soundtrack for Super Street Fighter II Turbo HD Remix together with other artists from OverClocked ReMix and has arranged numerous tracks since then. These arrangements have been well received among the original composers (including Kota Hoshino, Yoshitaka Hirota, Hiroyuki Iwatsuki and Kimitaka Matsumae) and fans alike, including a successful album release of THE ANSWER - Armored Core Tribute Album - at Comiket. His arrangements has also appeared at official soundtracks like Super Meat Boy and Return All Robots!. In his free time Mattias is an avid collector of game music CDs and a Twitter addict."
Mattias says: "There are few things I enjoy more than arranging music by fellow independent game composers I respect so when Magnus approached me about doing an arrangement of his music for VVVVVV I immediately dropped everything and started working. Inspired by the moody melodies and arpeggio I decided to turn 'Predestined Fate' into a track that makes your head bob while still staying true to the atmosphere of the original game and music. While I was at it I also added some gratuitous lead synth wank to spice things up. It was quite an honor being asked by Magnus to do this arrangement and I worked hard make sure the original feel of the track was still there. This here is the end result. I hope it makes you experience the previously mentioned bobbing of the head and any other bodily reactions and/or wonderful, wonderful feelings of nostalgia."
Tune remixed: Predestined Fate
Tune title: Purpose
Tools used: Propellerhead Reason & Record.
Website: http://anosou.com/
Contact: mattias@anosou.com
SoulEye comments:
If the Swedish dancefloor scene was filled with melodic and thumping music with bass like this, then there would be no PPPPPP, or PPPPPPowerup!. I would be in the center of the arena too busy rocking to make any kind of music whatsoever.
My head is certainly bobbing, my feet are tapping, and I make a mental note to give Reason a shot in the future, and force Mattias to show me the ropes. Kickass.
---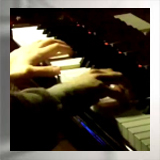 Verdegrand
Verdegrand has been playing piano for for over 25 years and was classically trained. In the past few years, he has been working on arrangements of soundtrack music and shares his playing over the internet.
Tunes remixed: Positive Force & Presenting VVVVVV + 2 bonus tracks
Uses: mainly Kawai CA63 & Synthogy Ivory but also freeware stuff and budget solutions. Thanks go to TheIshter for helping design the sounds used in Presenting VVVVVV.
Contact: verdegrand@gmail.com
Website: http://www.youtube.com/Verdegrand
SoulEye comments:
I'm not sure Verdegrand knows his own power. Never letting the words jump ahead of him, his piano play rises above all that needs to be said. The Positive Force cover has spun so many times on my mp3 player already that I think it's almost unfair to the other good music out there. His masterful technical skills at playing the piano feels effortless - a quality of craftsmanship that only comes from years of effort. I feel quite lucky to have him (and all other remixers) onboard this project. I fear my words cannot do justice to his song so you'll just have to listen to it - and when you do, you too shall know his power.
---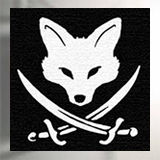 Roger Svanlund
Rox has been an artist for as long as he's lived. From crayons to Paintbrush to Photoshop, to sculpting primitive 3D models in Valve Hammer Editor in his teens. From there, it was a relatively short step to professional 3D software. When he realized he couldn't imagine a life doing anything but art, he decided to attempt getting into the video game industry as an artist and took a two year high school course in 3D art to get there. He acquired further experience working at several video game developers.
Rox has been active on multiple online art galleries and forums for a long time, leaving behind a trail of pixel art, drawings and 3D models. He now has an online portfolio at www.arcticity.com where he intends to showcase the best of everything he creates in all fields.
Alongside his interest in drawing, music has been buzzing quietly, trying to get his attention since childhood. He became acquainted with the keyboard at a very early age, but always focused more on the visual arts. Still, his talents grew over time, and when the technology presented itself to him in a manner he could grasp, he began to create digital music. First with a Casio SA-10 and a borrowed PC copy of Music 2000 and slowly advancing toward a full size MIDI keyboard a licensed version of FL Studio.
Aside from a brief course in audio engineering during school, Rox is completely self taught when it comes to music. After becoming obsessed with VVVVVV, Rox couldn't stop imagining a fake trailer to a 3D spin off to the game. As his portfolio was lacking in the animation department, he decided to act on it and set out to create a video that would prove that he's familiar with 3D animation, and hopefully display his appreciation for his personal Game of the Year 2010.
After a week of work, he ended up with the trailer he imagined; Visually lackluster but definitely showcasing his animation. He could never have guessed that several gaming websites would pick up on the video once he'd uploaded it, generating positive comments all over the Internet, including much-appreciated approval from Terry Cavanagh and SoulEye themselves.
Rox primarily uses FL Studio for his music, but also does a lot of audio editing in Audacity, and has been known to fool about in the perpetually unfinished freeware music editor Musagi. All his art currently happens in Photoshop and Maya.
"Positive Force Enhanced", so called because it is little more than the original song with much more oomph, started out as a brief snippet that was made to accompany the VVVVVVX trailer. First, in order to evoke memories of the original game's trailer, and then to emphasize the "Xtreme" nature it spun off into. To his surprise, he received a lot of positive feedback on the music and toyed with the idea of remixing the entire song for the sake of those who enjoyed it. When he was presented with a slot on the remix album, he pounced on the opportunity.
Rox was very happy to get to flex his creative muscle and return something to a person who has done a lot to inspire him through the amazing music of VVVVVV. "Every art project offers different challenges with many opportunities to figure out new concepts and techniques, and it all leads to useful experience and a lot of fun!", he says.
Roger says: "I'm very happy with how the cooperation worked out, I wouldn't hesitate for a second to work with SoulEye again. We have a very open discussion and bounce ideas off of eachother quite well. I'm pumped about this album! A lot of extremely talented people worked on it and I can't wait to listen in on everyone's contributions!"
Tune remixed: Positive Force
Tune title: Positive Force Enhanced
Uses: Fruity Loops, Maya & Photoshop.
Contact: roger.svanlund@gmail.com
Website: www.arcticity.com
VVVVVVX clip: http://www.youtube.com/watch?v=y0jLV5DprZY
SoulEye comments:
Roger Svanlund is the amazing 3D artist behind the fantastic looking CD art. I found Roger through his ultra-cool youtube video - a rendition of an imagined follow-up to VVVVVV. The attention he got from is probably suprised him quite a bit. The rule in Roger's house is that one must refuse to be boring. I quite agree.
Roger is a breeze to work with. Fast delivery and going the extra mile in order to create something with that special touch. We brainstormed some ideas, and he came through for me like the ultimate champ he is! In addition to his awesome looking art, he has remixed his version of Positive Force used in the video again, especially for PPPPPPowerup!. It's a bouncy track with my material underneath, and can be found among the bonus material. Flippin' great!
---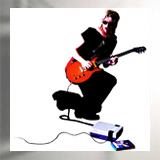 Mutherpluckin' B
Mutherpluckin' B (Henrik Lidbjork) is a guitarist and multi-instrumentalist from Uppsala, Sweden, who makes his own versions of retro game songs with inspiration coming in large part from older classic rock and funk artists such as the Rolling Stones, Led Zeppelin, Jimi Hendrix and funkadelic. Always with a heavy emphasis on "live" authenticity, he has released three albums since 2004 and earned a following of fans who knows that a Mutherpluckin' B song have all the groove and dirt that you would expect from any classic band of the 1970s.
Expect to join in the chorus of quotes like this: "Man!!! You got mad cool flava and the coolest jams!!! I liked everything I heard!!!" --Dewayne "Blackbyrd" McNight, formerly of Parliament-Funkadelic
Tune remixed: Passion for Exploring
Henrik uses guitars, bass, minimogue (a software moog synthesiser), drum soundfonts, and percussion.
Contact: lie.b@runtimerecords.net
Website: http://mutherpluckin-b.com
SoulEye comments:
Oh my god! So much soul, feeling and aliveness present in this remix! When I listen to his tune, I imagine me and Henrik being in a crappy American action flick with good music. We sit around in Podunk and pop open a few beers. After some time, we look at each other meaningly, then we leave both ladies and responsibilities behind us, and take off in our red Dodge cabriolet.
We let the wind blow through our hair as the engine roars away with us. With the blue ocean on one side and brown-red mountains on the other, the asphalt wiggles itself ahead of us. When the cops come after us, we floor it and he loses us in the dust. When our phones start ringing we throw them off of a cliff.
We're on our way. Adventure awaits, and we can start anew. As the dust settles in the scenery behind us, we're like paladins of the road, having had enough of this world's bullshit, and we're determined to find what we're looking for somewhere ahead of us.
And as we disappear into the big red setting sun, all who knew us feel a sense of loss, but they know that we're wild souls who must follow our hearts. We never stay long in one place, and never settle for anything less than full freedom.

Peace!
---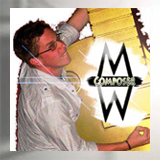 mwcomposer
Matthew Walker is a vocalist and video game composer from Bristol in the UK. Having always been an avid gamer, Matthew found that his two worldly passions would collide just before he began his final year at university; music and video games! Now composing for a multitude of projects contrasting from games and their demos, documentaries and promo media work post university. Taking much influence from orchestral music and composers, Matthew wanted his particular arrangement of 'Pushing Onwards' to be a combination of himself with his two most beloved game composers; Tommy Tallarico and Nobou Uematsu, "The Heavy Weight Triangle"!
Roll on 2011!
Matthew about this remix: 'Mixing the Organic with a Regimental 80's Montage'
"After hearing 'Pushing Onwards' for the first time, there was no denying the strong melodies held within the piece. I immediately felt that this piece could sound enthralling in an epic guise with some ethnic percussive elements helping to establish a new theme on an already familiar tune. I kept an early idea of an 80's action montage in mind when establishing this arrangement. Combining the luscious melodies in their organic form with hard-hitting percussive sections really drive this piece forward in a way that makes the listener believe in what they pursue; much like the fighter in that montage preparing for their final showdown. The melody is passed around instruments, allowing for each to take on a theme that is altogether sympathetic, tenacious and beautiful".
He continues: "I'm thrilled to be back composing and arranging some brilliant material with so much potential; jaw dropping melodies, solid musicianship and entertaining pieces will lead this album into eternity as a great piece of work!"
Matthew is not only honored to of been asked to combine his talents with the other fantastic composers but can't wait to see what the future holds for all involved in this fabulously brilliant arrangement album. After the success of the Hiroyuki Iwatsuki compilation album Matthew was involved in, this project now builds on some solid pieces that will endeavor to bless their stamp on a characteristic sound for each composer and their ring master, Magnus Palsson!
Tune remixed: Pushing Onwards
Tune title: Pusing Onwards vs The Heavyweight Triangle
Uses: Cubase SX and Wavelab, and a friend named Kit Milsom on guitars.
Contact: mwcomposer@gmail.com
Website: www.mwcomposer.weebly.com
SoulEye comments:
The most epic sounding piece of the album, it's hard not be impressed with Matthew's skills. Even my parents were impressed! 2:43-2:44 is my favorite riff in the whole song. Short and sweet, with great effect. So cool! It's a very hollywood movie-esque action movie theme, where it really does sounds like the hero is preparing to get out and do battle against an army on his own. Getting his gear, training a lot, eating right... It's got the feeling that this could be the soundtrack that plays while Rocky is running up the flights of stairs on a grey day... Getting ready. The percussion is really well made, creating a feel that is at once cool and ominous. The ending leaves me wanting more, like another 4 minutes of it. You can tell Matthew put in MASSIVE amounts of work into this, and should be proud in epic proportions. This song is plain amazing.
---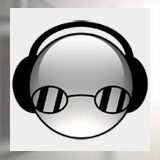 Professor Kliq
Professor Kliq is as much a live performer as he is a composer and sound programmer. Devoting himself to a life of learning music and pushing himself to new heights in the face of adversity, he was very excited to take on Pressure Cooker and give it his own particular spin.
Tune remixed: Pressure Cooker
Uses: Ableton Live 8.2 and Izotope Ozone Mastering VST
Contact: mike@professorkliq.com
Website: www.professorkliq.com
SoulEye comments:
Kliq's spin has my head spinning! Using precision sharp techniques and all his background in music theory to forcefully bend the sounds to his will, he has created a aural landscape that has me first start to headbanging, and then stop in pure awe to listen to the vibes coming at me. I particularly enjoy the usage of my original media, such as Terry Cavanagh's utterance of the letter "V", which sets the headline and footer of the song perfectly. This well-thought out and meticulous piece of work has me wonder how much there is for myself to learn in making music. Electronica nearing perfection - and it has cowbell!
---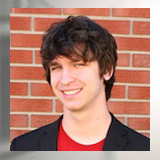 Josh Whelchel
Josh really enjoys flipping upside down and climbing on the ceiling - which, incidentally, is an ideal storage space for his home studio. He has spent many good nights vertically inverted writing soundtracks to such games as The Spirit Engine 2, GunGirl 2, and a few other games which end in the number 2. Most recently he produced a spectacularly meaty remix for the Super Meat Boy soundtrack called "Power of the Meat," although he couldn't quite figure out how to get his vocalist up there with him. Too bad he left his burritos back on the ship...
Tune remixed: Pipe Dream
Tune title: So blue
Uses: Sonar, EWQLSO and a big welcoming smile. And bad puns.
Contact: josh@jwmusic.org
Websites: Josh: www.jwmusic.org & Amanda: www.appiarius.com & charity music: www.cancerdrive.org
SoulEye comments:
The only song officially featuring vocals in PPPPPPowerup!. And what vocals! Clear and crisp, very beautiful singing done by Amanda Appiarius. Meant as a lullaby, Josh knows exactly how to produce what he is aiming for. The trance-inducing vibes of this tune hypnotizes me into dreamland faster than Sandman ever could, leaving me lost in my imagination for the duration of the song. I think everybody can hear how clean sounding this really is, and stands out from the rest as a bright candle as if Enya herself came to your bed to lull you into never-neverland. Dreamy.
---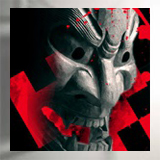 Gryzor87
An incredibly humble and genuinely positive person, Gryzor87 is also very creative. Having great love for music, videogames and films, and like to express myself creating music of his own. He is like SoulEye fan of the same era of music, and says: "When I discovered VVVVVV and its awesome soundtrack (PPPPPP), it was like traveling in a time machine back to the eighties. The gameplay and feeling are faithful to the style of that golden era. I hope you enjoy the remix".
G87 has the following gear:
-M-audio Fast track Pro USB sound card
-Cubase 3 for recording and multitrack tasks
-Wavelab 4 for editing
-Studiologic VMK 176 keyboard & M-Audio Keystation 61ES (Midi Master Controllers)
-Universal Audio UAD-2 card + plugins to process audio (1176LN, Pultec, LA-2A, Cambridge EQ, etc)
-Tons of softsynths and various real synths: Favorites softsynth are: FM8, Jupiter 8, CS 80, OP-X Pro. Favorites real: Korg TR-Rack, Korg SP-100, Casio Cz-230s, Korg O5/R
-KRK / Behringer Truth studio monitors
-Shure Sm55 mic & 2x Rode NT-1 condenser mic.
-ART tube preamp (to set just following the mic and before soundcard)
-Some acoustic instruments: traverse flute, muselaar, melodica flute, recorder flute, a real shakuhachi and a piano.
Tune remixed: Potential for Anything
Tune title: Potential for Remix
Contact: gr87web@gmail.com
Website: www.gr87.com
SoulEye comments:
What a detailed and creative arrangement version of the song... Blows me away! It's very free: G87 decided to just jam out riffs and playing with the song and this is what he came up with? Nice!
It's so free, I didn't actually recognize it until probably about 50 seconds in on my first listen! But all the time I was sitting in front of the screen with my eyes closed, speakers turned up and just bathing in the enjoyable sound waves caressing my ears into sweet dreamy oblivion...
G87's remix is overflowing with melodies. Taking the original and transmuting it by adding ideas to the extreme, these are some serious musician skills!
---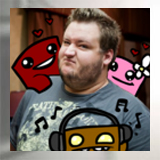 Danny Baranowsky
Danny was raised on classic rock, video game music and "Weird Al" Yankovic. He learned from an early age to appreciate a vast array of musical styles, but never to take music too seriously. Danny first broke onto the scene doing soundtracks for independent films in the Phoenix area. Several satisfied directors and a Phoenix Film Festival award later, Danny started dB Soundworks and set his sights on expanding into other mediums, specifically video games.
Cutting his teeth at OverClocked ReMix, he got his chops from doing arrangements of video game songs in myriad styles. Serving as a judge on the OC ReMix panel helped him to deeper understand the way music is written and percieved. He loves a good chiptune just as much as a meticulously crafted orchestral score. He is proficient in Propellerhead's Reason and Steinberg's Cubase SX as his primary sequencing software.
Tune remixed: Pushing Onwards
Tune title: Clubbed baby VVVVVVeal
Website: www.dbsoundworks.com
Contact: db@dbsoundworks.com
SoulEye comments:
The composer of Super Meat Boy! flexes his muscles once again. I'm tempted to say "Arps, arps, baby!" in a Vanilla Ice reference, but I realize that could be stomach turning, so I won't. I dig this piece of music because of the massive melodies adopted and added, and the general game sound of the song. What's better than games and fun melodies? Well, MORE games and fun melodies! Danny knows his stuff, and even though expectations were already high for this song, he really outdid himself on this one!
---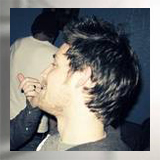 Flynn Joffray
Flynn emailed SoulEye a day out of the blue, saying "I thought your soundtrack to VVVVVV was so dope that I did a wierd remix on track 8 - Predestined Fate! It's 5am but I couldn't stop until I was done. Hope you like it!". As SoulEye picked up his jaw from the floor he knew he had a unique song on his hands.
Tune remixed: Predestined Fate
Uses: Reason, Ableton live and different VSTs like Massive, then records tracks into an echo chamber and sequences them.
Contact: flynn@joffray.com
Website: http://flynn.joffray.com/
SoulEye comments:
I had no choice but to include this track on the album, because it's so darn different. I had no idea anybody could do that with my music, and it really drives home the point that music sounds very different in different people's ears and that creation is limitless. My first experience with dubstepped chiptune, this prompted me to go on a hunt for more music in the dubstep genre and opened up a new world of enjoyable music for me. I'd say Flynn was innovative with this one, but he does this all the time...
---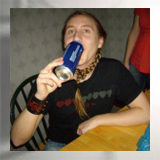 Nicklas "Elrinth" Holmgren
Elrinth has loved video game music ever since he was introduced to The Legend of Zelda when he was but four years old. As the years passed, he took interest in coding, which began on the C64. The first game built was obviously a text-based IF-ELSE-PRINT game, but soon he could make his first graphical two player VS shooter. His musical exercises were always restricted to playing drums in bands until the year 2008. That year, Elrinth heard for the first time Raina's Slumberjack at the Nectarine Demoscene Radio. That's when he started composing in Milkytracker. Today, Elrinth mainly use Renoise to create his tunes.
Tune remixed: Passion for Exploring
Tune title: Fashion 2 Explode
Website: http://www.elrinth.com
Email: elrinth@gmail.com
SoulEye comments:
Nicklas has with his remix provided one of the most energizing tunes on this album. The soaring feelings of awesomeness are apparent in this song that's full of drive, creative mixing and fun sample choices. And it has the instrument I love more than anything in it: electric guitar! Instant favorite. It has an epic feel to it where it puts the listener right in the middle of the action. With a mix that borders on a rock band, VVVVVV and Megaman at the same time, this is a win-win-win situation! Bring it on!
---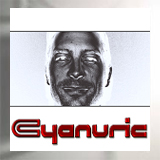 Cyanuric
Like SoulEye, Mattias "Cyanuric" Edman also comes from the south of Sweden and have been playing with tracker tools from time to time in his life. He began with piano as a kid and now recently started playing the guitar. Proving that keen ears trump knowledge of sheet music in ability to create music, Mattias used to use Madtracker, but nowdays uses Renoise as his main music tool which he thinks has everything he needs.
Mattias says: "Having known SoulEye for many years IRL and listened to many of his compositions, I thought it would be fun to participate in his creation. To make a cover of one of his most interesting tracks was very challenging but also very fun."
Tune remixed: Potential for Anything
Website: www.cyanuric.com/
Contact: mathias.edman@gmail.com
SoulEye comments:
Very nice to have a guest appearance from an IRL friend in my project! Mattias has always had a talent for music, and some of the tracks he's shown me in the past have influenced the way I produce. This particular remix shows of interesting sample choices to give the piece a different character, while staying quite true to the original. Ask not for whom the bells toll... If you can hear them, they toll for you!
---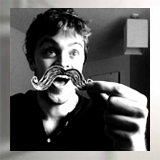 Chris T Geehan
Chris is part of the audio team best known as the HyperDucks, or indeed HyperDuck SoundWorks! He has been involved in music since the release of the Iji soundtrack back in 2008. Since then he has completed various soundtracks for indie developers. Games such as Katakijin, Zero Gear, Break Limit, and many more. He is also the sound and music along with Dan behind A.R.E.S: Extinction Agenda and Dust: An Elysian Tail, both massive Dream Build Play winners from 2009 and 2010. He likes cups of Tea and is good for a laugh. And a sext or two. You can find their free soundtrack downloads at http://music.hyperduck.co.uk so go get some!
Chris says: "For this, I used Cubase Studio 5 as my DAW. I have an M-Audio Fast Track Pro for my audio interface currently and my KRK Rokit 5 monitors. I have an M-Audio KeyStation Pro 88 as well for soloing out a jam/melody/riff, which I do often.
I have a Red5 RV10 Condenser Microphone and an AudioTechnica ATM410 plus a SM58 sitting about. I have a TAMA RockStar Kit and a Premier Cabria Metallic Drum Kit, that's about it! And Dan of course ;) I can't remember what guitars he uses but it's a strat from a good production year and a yamaha jazz model guitar, which he can make sound like a heavy metal monster, amazingly."
Tunes remixed: Pressure Cooker & Potential for Anything
Website http://hyperduck.co.uk
Contact: chris@hyperduck.co.uk
SoulEye comments:
Chris amazed me with his remix so much that I had him make another! I know nobody else who can put the much energy into a musical piece, and it reminds me to analyze the Hyperducks name. Hyper must be because of the super-pumped over-the-top blasting soundscape, and ducks must be the constant signal of positive social blabberings he quacks out whenever we interact. Having Dan on board for some electric guitar action, aww yeah! I love it. From breakbeats to chiptunes to massive orchestras, these guys know how to produce ANYTHING. I am jealous.
---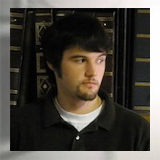 Brent Kennedy
Brent Kennedy is a composer/arranger/percussionist based in Pennsylvania. He has done arrangements for a number of indie games including Aquaria and Super Meat Boy.
He uses Logic Pro 9 and Sibelius 6.
Tune remixed: Pushing Onwards
Website: www.brentkennedymusic.com
Contact: brentpkennedy90@gmail.com
SoulEye comments:
I am super pleased to have TWO excellent pianists on the album. Brent's rendition of Pushing Onwards is a true gem, and is the definitive answer to the question "What if this song was to be played on the piano?"
A masterful feeling of classical piano filled with a range of emotion awaits the listener, taking us deep into a different state of mind than originally intended by my song - but a place we all want to dwell in. It's majestic and proud, powerful and sensitive at the same time. Respect.
---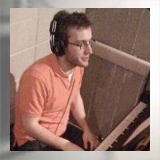 Whitaker Blackall
Whitaker Blackall has been making music for most of his life, but only joined the video game music scene a year ago. Since then, he has written music for a number of games, including iOS games "Tilt to Live", "Super Stick Golf", "Casey"s Contraptions", "Red Nova" and Xbox Indie Games "Blast" and "Blocks". While he still has a lot to learn, he can't wait to continue creating and see what the future holds.
"It took me far too long to play VVVVVV. I had no idea what to expect but fell in love with the game almost instantly. A big part of what made VVVVVV such an absorbing experience was SoulEye's soundtrack. In particular, "Potential for Anything" really struck a nerve in me. I was floored by how complex yet harmonically pleasing this tune was. My only option was to cover it and learn how master SoulEye created such a sick track.
Hopefully I did it justice!"
Tune remixed: Potential for Anything
Website: www.whitakerblackall.com
Contact: wblackall@gmail.com
SoulEye comments:
When Whit asked to be part of this I never knew how closely he would be able to follow the tune as well as he did. I dig the chip sounds and keyboard being played. Some places in the song makes me think "hey, this is how I should have done it with this song!".
---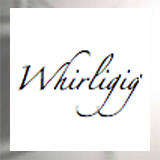 Whirligig
Whirligig is an indie game designer who has been working on various projects for years, and released one fan game inspired by VVVVVV, called "CCCCCCCCCC." He does all of his own music for his games, and considering his experience with that, he figured that since he loves VVVVVV and PPPPPP, it would be nice to contribute some of his arranging talent to PPPPPPowerup!. He sometimes pushes himself out of his comfort zone which can take shape in different creative ways, such as the combo mix submitted to this album's bonus track section.
Tunes remixed: Potential for Anything & Presenting VVVVVV, plus Pushing Onwards
Uses: Everything from my remix was synthesized using GarageBand. The piano instrument was built-in, and the panflute came from Ben Boldt's 24-pack Contact: gigilrihw@gmail.com
SoulEye comments:
Interesting how my own predictability comes back to me in a fun way sometimes. As Whirligig listened to the songs, he found out that both Presenting VVVVVV and Potential for Anything was in the same key, and thusly proceeded to make one tune that combined them both. And then also threw in a chiptune remix of Pushing onwards. Fun and creative, just the way I like it.
---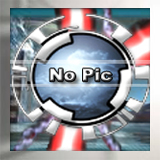 Quanyails
Yijing Chen has provided a bonus track for us, made using Finale Printmusic 2010 and a piano - and her fishy recorder! :P
Tune remixed: Positive Force Piano
Tune title: Positive Force
Website: http://quanyails.deviantart.com
Contact: yjchen1995@yahoo.com
SoulEye comments:
I'm not spoiling anything about her bonus track! :D
---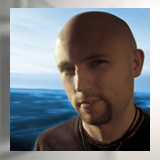 Magnus "SoulEye" Pålsson
Magnus has added one real bonus tracks to this compilation. It is a shorter but more bouncy version of Positive Force based on the original music that will be re-remixed and featured in the dance game "Pulsen". There's also an extended remix of "Pending silence" in there somewhere, which isn't really... well... it's... hmmm. Let's just call it ONE bonus track, shall we?
Tunes remixed: Positive Force and... eh... Hey look over there! [runs away]
Website: You're at it.
Contact: souleye@gmail.com
SoulEye comments:
I think I've said enough! :)
---
Special thanks go out to Terry, Jeriaska, Danny, Josh, Mattias, C418 and Chris for being there for me.

<3

- SoulEye, March 2011

Downloads: mp3s are ~200MB, FLACs are ~700MB, and all are zip archives.

Note that the transaction will happen in swedish currency, hence the "~" sign and "69.00" numbers etc on the right side.

Keep paypal page open! You HAVE TO click RETURN TO VENDOR after paying!


Whichever you choose, you will get all the songs, PLUS something secret!
You get signed up to my very infrequent non-spammy newsletter when buying something.

In case of trouble, drop me a mail and I'll do my best to help you out.